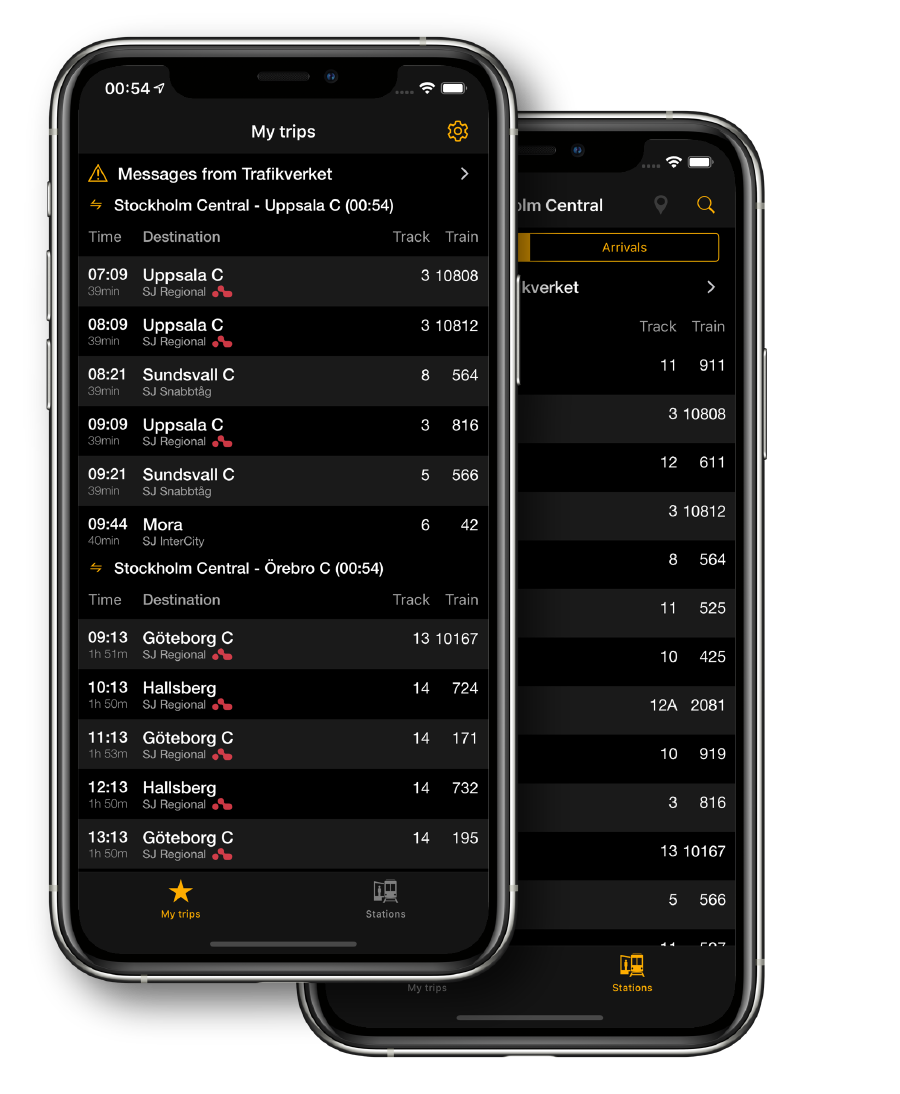 Tågkoll is for people commuting by train in Sweden. By saving your frequent destinations you get access to a personalized train schedule and information about any delays. You can also check arrivals, departures and other traffic information for a given station.
With Tågkoll you can:
Save your most frequent commute destinations for a personalized schedule
Get information for a specific station, either the one closest to you or by searching
See the train schedule for your trips in the today view. You do not need to open the app
Tågkoll uses the API from Trafikverket and also includes SL local Stockholm trains (SL), Arlanda express etc. Note that subway, trams and buses are not included.
Available for